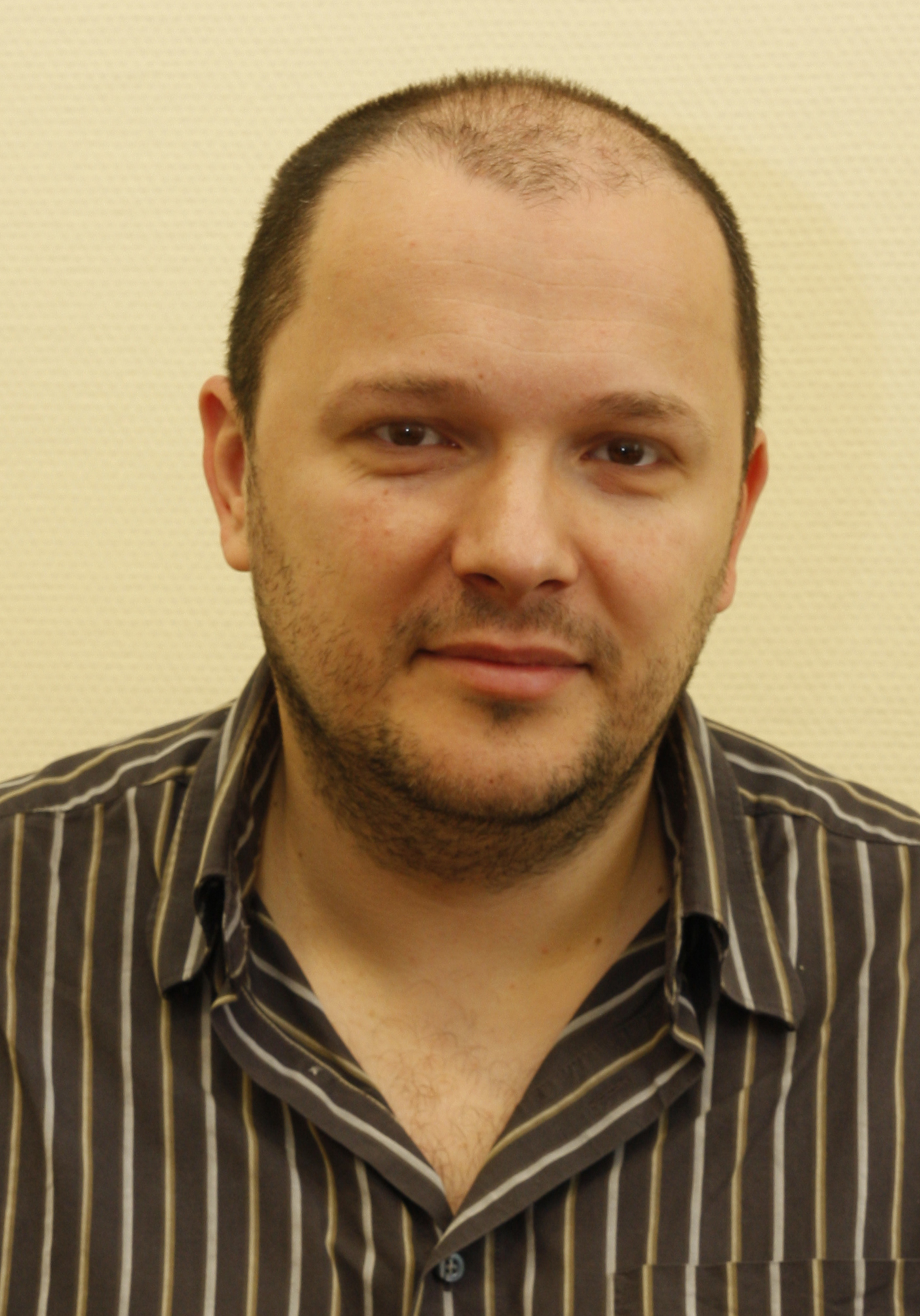 PERSONAL DATA
Name: Remus Gabriel Anghel
Place of birth: Bucharest, Romania
E-mail: remusgabriel@yahoo.com
EDUCATION AND TRAINING
Name of institution: Babeş-Bolyai University
Title of qualification awarded: Habilitation in Sociology
Period: 2014
Name of institution: Romanian Academy, Cluj branch
Title of qualification awarded: Post Doctoral Fellowship with a topic on the temporary labour migration of ethnic Croats from Romania
Period: 2010-2012
Name of institution: Bielefeld University, Department of Sociology, International Graduate School in Sociology, & Doctoral Research Group 844 "World Society: The Emergence and Representation of Globality" at the Institute for World Society Studies, Bielefeld Germany.
Title of qualification awarded: Phd in Sociology
Period: 2003-2009
Name of institution: FIERI, Turin, with the Marie Curie network "Transnationality of Migrants"
Title of qualification awarded: Marie Curie Fellowship
Period: 2007 June-December
Name of institution: Central European University, Southeast European Studies, Department of History, Hungary.
Title of qualification awarded: MA in Southeast European Studies
Period: 1999-2000
Name of institution: Bucharest University, Department of Sociology and Social Work.
Title of qualification awarded: MA in Cultural Anthropology
Period: 1997-1998
Name of institution: Bucharest University, Department of Sociology and Social Work.
Title of qualification awarded: BA in Sociology
Period: 1993-1997
PROFESSIONAL EXPERIENCE
Name and type of organization providing qualification and/or training: Romanian Institute for Research on National Minorities
Locality: Cluj-Napoca
Country: Romania
Position held: researcher
Period: present
Name and type of organization providing qualification and/or training: Faculty of Political, Administrative and Communication Sciences, Babes-Bolyai University
Locality: Cluj-Napoca
Country: Romania
Position held: Project director, "Recasting Migrants' Voices. Local perspectives on Migration, development and social change in Romania," CNCS PNII-ID- PNII-ID-PCE-2011-3-0602
Period: 2012-2016
Name and type of organization providing qualification and/or training: Romanian Academy
Locality: Cluj-Napoca
Country: Romania
Position held: Coordinator of the ISPMN team, Post doctoral program "Social Sciences and Humanities in Globalization - developing and implementing post doctoral studies", POSDRU 89/1.5/S/61104
Period: 2010-2012
Name and type of organization providing qualification and/or training: Wissenschafteszentrum Berlin für Sozialforschung
Locality: Berlin
Country: Germany
Position held: Member of the Research Network "The Heuristic Potential of the National Models for the Understanding and International Comparison of Migration and Integration Policies", Wissenschaftszentrum Berlin für Sozialforschung
Period: 2008-2010
Name and type of organization providing qualification and/or training: New Europe College
Locality: Bucharest
Country: Romania
Position held: "Constantin Odobleja" research fellow
Period: 2008-2009
Name and type of organization providing qualification and/or training: International Graduate School in Sociology, Doctoral Research Group 844 "World Society: The Emergence and Representation of Globality", University of Bielefeld
Locality: Bielefeld
Country: Germany
Position held: PhD Research Project
Period: 2004-2007
Name and type of organization providing qualification and/or training: University of Bielefeld, Department of Sociology - Zentrum für Deutschland und Europastudien
Locality: Bielefeld
Country: Germany
Position held: collaborator
Period: 2004
Name and type of organization providing qualification and/or training: SNSPA, National School of Administration and Political Sciences
Locality: Bucharest
Country: Romania
Position held: collaborator
Period: January 2002 - July 2002
PARTICIPATION AT CONFERENCES (2008 and 2009 only)
February 28-29th, 2009, Workshop of the DFG network "The heuristic potential of national models for the understanding and international comparison of migration and integration policies", Wissenschaftzentrum Berlin für Sozialforschung, Berlin.
November 25th, 2008. Participant at the conference "In cerca di Casa", ISPMN şi FIERI, Torino.
September, 9-11, 2008. "Migraţia iregulară şi schimbarea statusului la imigranţii români din Italia", Consecinţele Migraţiei Contemporane în ţările de origine a migranţilor, Universitatea Bucureşti, Sinaia.
July, 17th 2008, "Irregular Migrations from Romania to Italy", Come Closer, ISPMN Cluj.
July, 10-11, 2008, "Freedom of Movement, transnational practices and dynamics of change", Migration(en) und Entwicklung(en) Transformation von Paradigmen, Organisationen und Geschlechtsordnungen, ZiF Bielefeld.
June, 6-7, 2008, Speaker, The Effects of International Labor Migration on Political Learning, Facultatea de Ştiinţe Politice UBB, Cluj.
Mai, 15th, 2008, "Perspective ale incorporării sociale. Studiul de caz în Nürnberg", Conferinţa anuală a cercetării sociologice, Facultatea de Sociologie şi Asistenţă Socială, Bucureşti.
March, 12th, 2008, "Changing the Status. Freedom of Movement, Locality and Transnational Practices of Romanian Migrants in Milan", Informal Meeting with EC Officer and First TOM Young Researchers of "Transnationality of Migrants", Bruxelles.
March 5-7, 2008, "Lebenssituation und Wanderungsmuster in verschiedenen Ländern: Beispiel Rumänen", at the IV. Jahrestagung Illegalität: Irreguläre Migration in europäischer Perspektive, Katholische Akademie Berlin.
February, 15th, 2008, "Cambiare status. Libertà di movimento, località e transnazionalismo dei migranti romeni" Seminario Crocevia di Sguardi, Istituto Gramsci, FIERI, Torino;
LANGUAGE SKILLS
Mother tongue: Romanian
| | | |
| --- | --- | --- |
| | Writing | Speaking |
| English | Fluent | Fluent |
| German | Intermediary | Intermediary |
| French | Basic | Basic |
| Italian | Basic | Basic |
RESEARCH FIELDS
Migration, Ethnicity and Nationalism, Transnationalism
ORGANIZATIONAL MEMBERSHIP
IMISCOE - International Migration, Integration and Social Cohesion, SACR - Romanian Society of Cultural Anthropology